9

th Annual TIDE Qplex Outdoor
East Coast Games Splash Into Summer Meet
June 22, 23, 2019 22, 23 juin, 2019
Your Meet Directors!
Name: Carolyn Prebble
Sport: Swimming
Years Involved in Sport: swimmer for 35 years and swim official for 20 years.
Favorite Thing About ECG: Swimming has been part of ECG since 2016 and is a great opportunity for developing swimmers to practice racing in a laid back, but competitive setting. The best part of our venue is that the kids can play on the slides and enjoy a BBQ once the meet is over!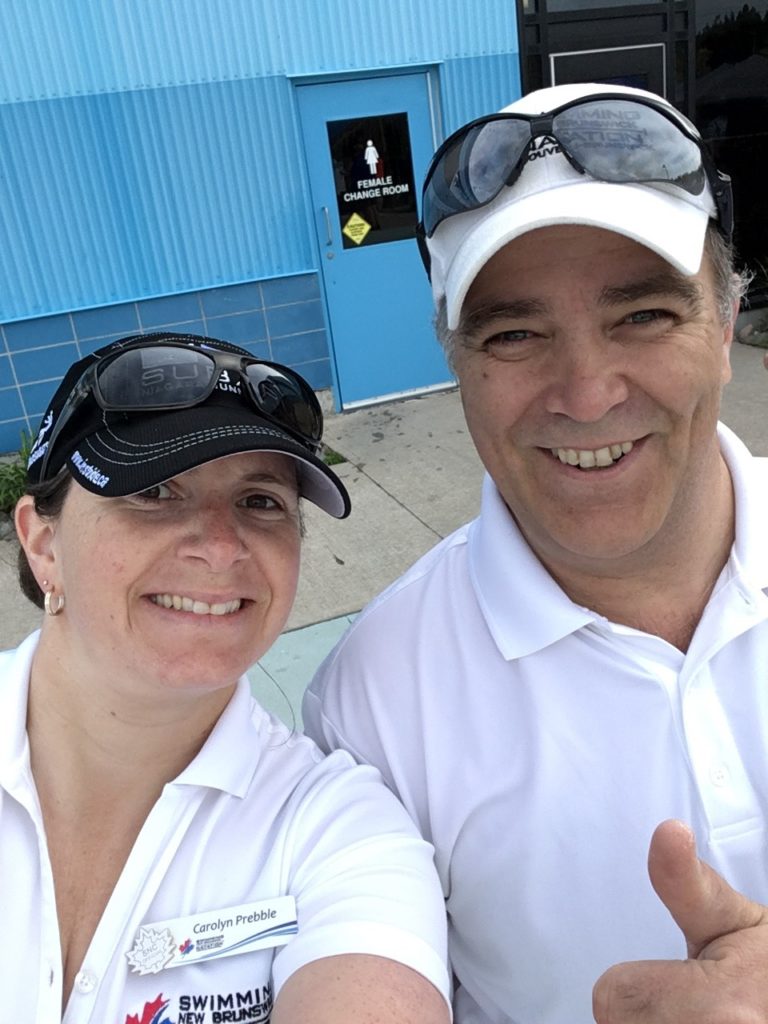 Name: Gary Losier
Sport: Swimming
Years involved in the Your Sport: Member of TIDE swim team executive, Swim Official for 20 years, Currently chair of Swim Officials for Swim NB.
Favorite Thing About ECG: I see the ECG as a way for sports to build off the energy and synergy of promoting sport tourism for the region. The swimming competition is an exciting outdoor event that lets the younger swimmers celebrate their sport in a new and fun way. The focus on fun with a BBQ and access to the water slides, as well as the profile of such a large event as the overall concept of the East Coast Games makes this swim meet a must attend event or many repeat teams and they plan their year end activities around this meet.
Divisions
Age categories for individual events:
10 and under, 11 – 12, 13-14, 15 & over
Age categories for Relays:
12 and under, 13–14, 15 and over
Swimmers may swim up to seven (7) individual events plus relay but no more than 3 events per session.
*100 IM will be the eliminator and bonus swim to be counted as one of the 7 individual swims
Full Meet Details and Registration Coming Soon!
Contact
For more information please contact:
Meet Manager, Gary Losier